About us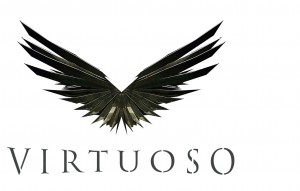 We believe in the saying "Leave nothing to the imagination. "We are the specialists in video production, aerial video, aerial photography and virtual tours.
For our aerial imaging services we combine the latest in radio control helicopter technology with the latest technology in image capturing with the latest technology in image stabilizing…. starting to see the picture…. we allow you to capture images that will make your production, property, product, event etc stand out from everything else.
High definition aerial & land based video, photography, online interactive 360 degree panoramas, we can cover it all.
Click on the profiles to the right to meet the team.

TESTIMONIALS
"Aside from Matt & Brent being a terrific couple of blokes, they compliment each other extremely well in operating their Octocopter camera system with Brent being a seriously competent pilot, and Matt studiously listening & understanding the framing & shot making directions coming from Director & DOP. The team are an increasingly cost & time efficient way of achieving aerial filming just when you thought that it would be impossible from cost & location perspectives. The ability to get into the air has been a tremendous attribute to the overall style & look of our Mitsubishi 'Outlander' spot. Thanks guys, we're looking forward to your technical developments & we'll be sure to use you again soon."
Scott Donaldson, Flying Fish
"The guys from Virtuoso were great to work with. We set them a few tricky tasks that were a little different to what they were used to and they rose to the challenge and delivered. A great, collaborative, highly skilled team."
Damon Duncan, Assembly Ltd
"Apart from being great guys, the team at Virtuoso are the best aerial operators I have worked with. We put their rig to the test in high winds, on hilltops and exposed areas. Even with all the wind and classic Auckland weather the footage that came back was fantastic. They added unique angles and a sense of scale to both projects we collaborated on and by shooting in 4k, the footage was also a treat to work with in Post. Cheers Guys."
Anton van der Merwe, Shine Ltd
"We have used several aerial operators in the last year and Matt and his team at Virtuoso have the best and most professional equipment which resulted in superior images. The Movi unit and the GPS lock feature was unbelievable in 8 to 10 knots of gusty coastal wind."
James McDonald, Media Blanco
"The boys were wicked to work with, their level of experience meant they knew exactly how to achieve what we wanted – even when shooting in an environment that was really demanding. Ended up with some really gorgeous aerials for the new Campbell Live Titles!"
Joshua Smith, TV3
"The guys at Virtuoso were great to deal with. They delivered a high quality product on very short notice, and we had a great time doing it. It's nice to work with other people who are as passionate about a good result as you are."
Nicole Tweddell, Designworks
"Matt and his team have produced all of our video work since the beginning of Island Escape Cruises. Not only is the work excellent, the team are just great. Always looking at new methods of delivering a 1st class product which is manifested with the mini-helicopter that provides excellent video footage, from above but with costs that are only a fraction of using a commercial helicopter. May they become even more famous than now."
Peter Bissett, CEO, Island Escape Cruises, Auckland
"The team are Virtuoso are hard working and go above and beyond to deliver a high quality service for their Clients. The end result was a fantastic product which was well received by all concerned. The GM, Client and Senior Executives were very impressed. We could not have delivered this without your team. Fantastic effort."
Rachael, Downer New Zealand
"Recently I worked with Virtuoso on a component for a TVC. The team was fast, efficient and easy to collaborate with. The chopper system was solid, and with Brent flying and Matt operating camera it was easy to communicate the shot to them both as the action was going down.
Would be a pleasure to work with the Virtuoso team again."
Martyn Williams, Independent Director of Photography
"We had a pretty tricky shot for the guys at Virtuoso.  They put in the hard yards in prep and nailed it on the day.  Made us all look good."
Matt Holmes, Film360
our team
Matt Wilmot is a pioneer...

Ayla has been making videos...

Mike is the post production...
All profiles